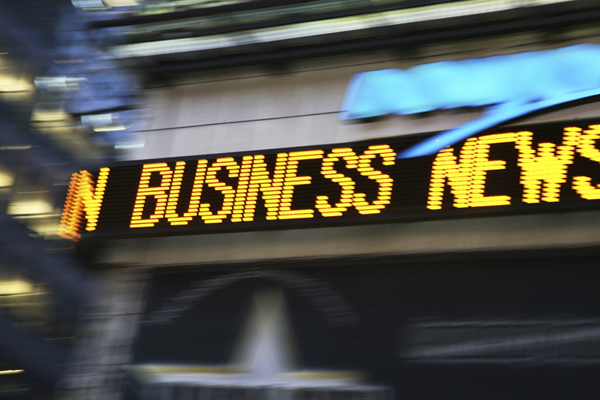 Sidelined. Business News figures little in Filipino news channels.
News channels are becoming everywhere on TV here in the Philippines. In just two weeks, two networks launched their own version of an all-news channel, promising to get Filipino viewers in touch with the latest news and information they need when they want it, right at the hit of the bat. One station promises to give you action aside from news, in line with their public service creed. Another vows to make you in the know about what you want and need to know at the moment you want and need it. Of course, these two new stations were launched to challenge the dominance of another network's all-news channel in cable, the forerunner in the race which from the beginning pledges to be in the service of the Filipino 24-7.
These channels are just great. They, in their own right, have provided viewers with excellent news programs, magazines shows, talk shows, sports news, showbiz scoops and even weather updates that are at par with the well-known international news channels. However, there is one important topic that these news channels have somehow failed to give sufficient light in to -- Business News.
But somehow, it is forgivable that our news channels, especially the new ones these past weeks have failed to give business news an ample amount of air time. However, in a country whose economy has never gotten beyond the threshold of being a tiger "cub", it is almost imperative that these channels provide the common masses with understanding of business so that they themselves can be active contributors to the country's economy. Showing dollar exchange rates and stock market prices on TV just wouldn't do. In order for people to be motivated to become entrepreneurs themselves, we need business news programs that would be understood by the common man in the streets.
Some television stations have attempted to give business a little focus though. The
National Broadcasting Network (NBN)
, the country's state TV, has a 30-minute business news program,
Teledyaryo Business
. The
ABS-CBN News Channel
devotes even longer time with its 1-hour
Business Nightly
. It also has provides updates on international business figures and trends through
CNBC Asia's "Cash Flow"
. However, ANC is not always available to non-cable subscribers and is delivered in a language not understood by
masa
. NBN on the other hand needs a facelift and establish itself as a reliable network in order to gain viewership.
In short, the challenge that lies in the hands of big television networks is to deliver fresh business news and analysis in a way that the masa would understand and empower them to contribute in the capitalist enterprise, aside from keeping the current business sector in touch with business information. This is a big gamble for big networks, but it must be done. In fact, it should be part of their corporate social responsibility -- to mold the country's citizens to become productive, competitive and industrious individuals. So despite its risky and lucrative nature, big networks should seriously think about providing more business news on air. Not just information of foreign exchange, shares of stocks or oil and commodity prices, but as well as analysis of current business trends and events, forecasting of micro and macro economic outcomes, and providing entrepreneurial knowledge and skills through television.
This is going to be a though challenge, but given the will, the resources and the manpower, big networks can deliver fresh and rich business news like pancakes. The next question to ask then is: Are the big networks up to the challenge? Only they can answer that.